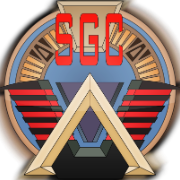 Closed Gaming Group
This is a closed gaming group, meaning only members of the group can see content within it.
About This Gaming Group
The Tau'ri need your help in the fight against the Goa'uld. Stationed on an undisclosed location under the control of Stargate Command, you will start your training as a new recruit into the Stargate program. This gaming group is a closed group of IRL friends / spouses who share a special relationship to a large fruit company.