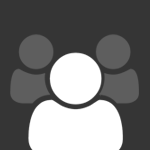 Closed Gaming Group
This is a closed gaming group, meaning only members of the group can see content within it.
About This Gaming Group
In 2009, a cracked group of gamers decided to make their own stamp on the world. These gamers somewhat promptly escaped their exile to the Outer Rim underground. Today, not wanted by any government, they survive as scavengers of fortune. If you have a problem, if no one else can help, and if you accidentally find them, maybe you can hire...