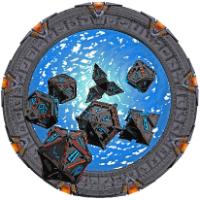 Closed Gaming Group
This is a closed gaming group, meaning only members of the group can see content within it.
About This Gaming Group
Living Series Season One (and Two) and Side Missions. - Hello! I am Jessiye I run the living series online on my discord and I use roll20. I am currently running through Season One Episodes and side missions. If you are looking to get caught up send me a request. As soon as season two is out I will be running it. I've run these episodes at the last two Gen Cons. and will be running season two at Gen Con next year.