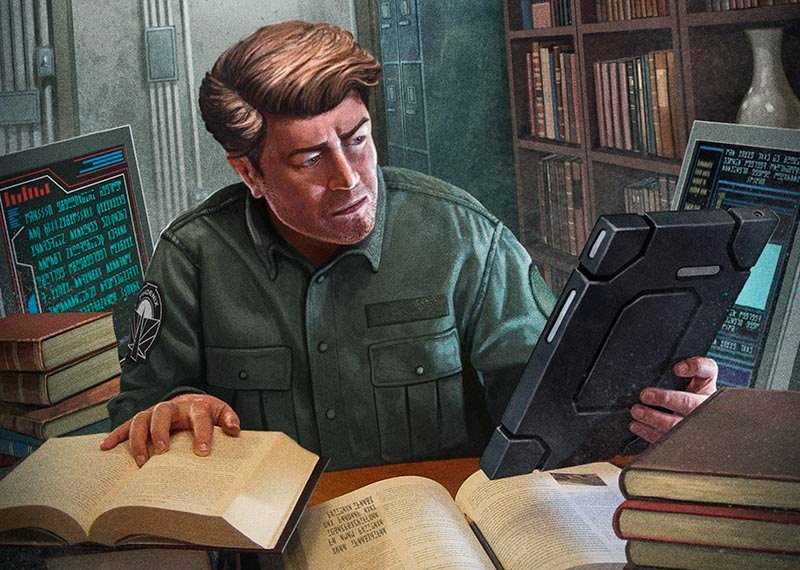 If you'd like to start from scratch and need a blank character sheet, you've come to the right place! We have three different versions to choose from. The first is the official pencil and paper character sheet, the last two are maintained by our community here on StargateTheRPG.com. If you find any issues or suggestions for improvements, please feel free to leave comments in the download area of each file.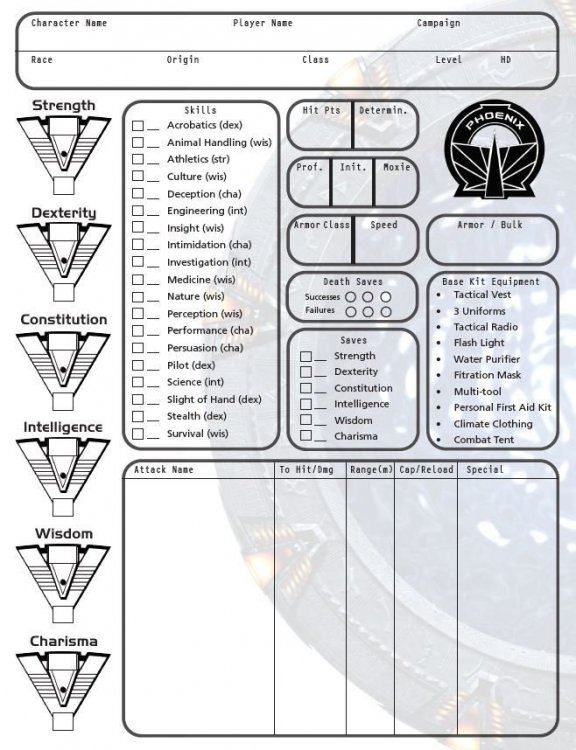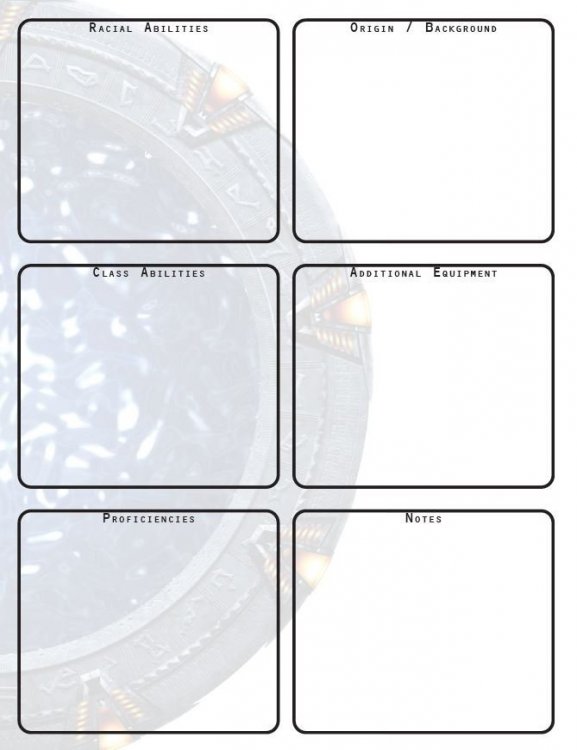 Printable Pencil & Paper Character Sheet
This blank character sheet is the official Stargate SG-1 Roleplaying Game Character Sheet.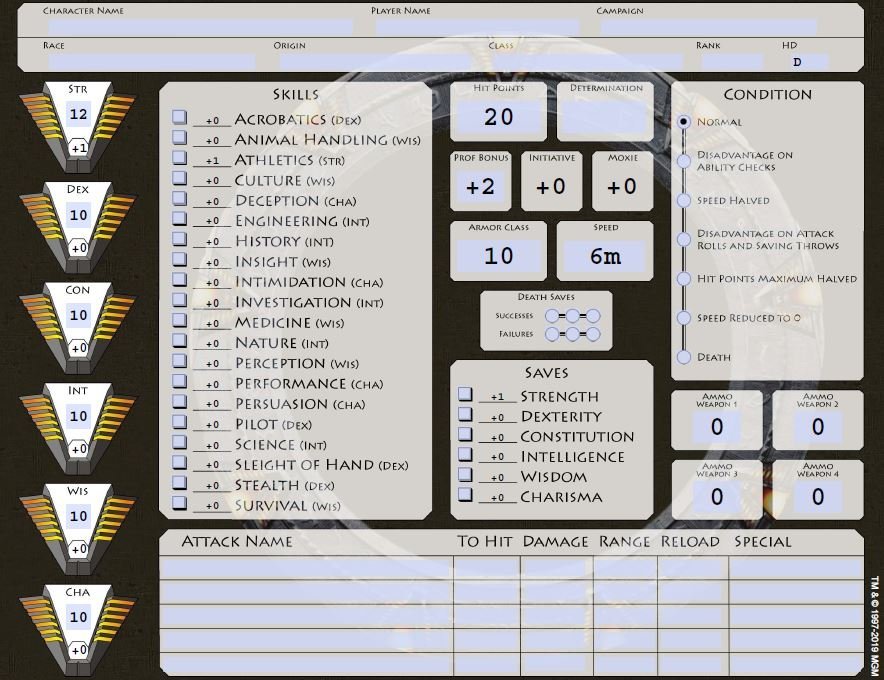 Fillable PDF Character Sheet #1
This fillable PDF character sheet features auto calculation of attribute modifiers, skills, AC, initiative, and other items. It has stylish chevrons to get you into the game.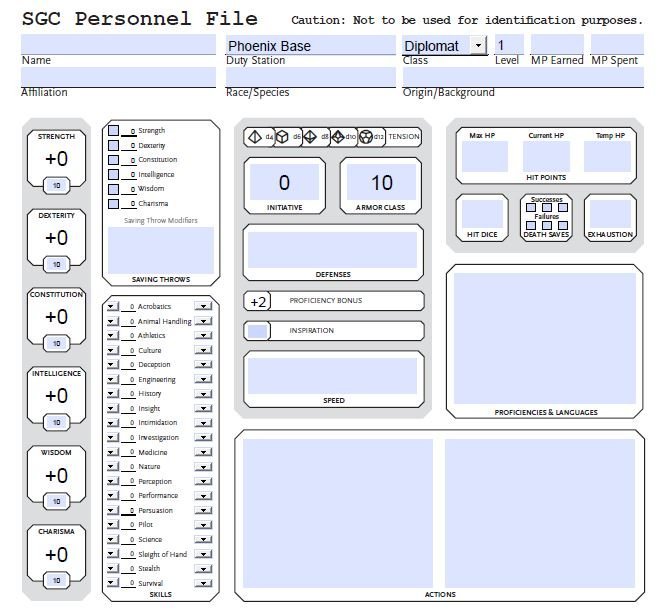 Fillable PDF Character Sheet #2
This fillable PDF character sheet is printer-friendly and also features auto-calculation of fields. It has the added ability to change the attribute source of skills when needed.